This Page is designed to bring Lodge and Provincial news to our Brethren, be they the Good & the Great!, or just the ones who want to know what's going on
LINKS

United Grand Lodge of England
:
Masonic Province of Yorkshre, West Riding
Masonic White Rose News
http://wrprovince.net/white-rose-news/
Hampden Lodge - this is where I sourced my Grandlodge Certificate Holder and the Bespoke Emulation Ritual Book For Brian McArthur
Hampden Lodge 2427

Masonic Charitable Foundation - Latest News
Masonic Charitable Foundation
LODGE NEWS ITEMS
For those who are interested in purchasing a MCF Tercentenary Lapel Pin, as mentioned in our Senior Wardens Email. it can be viewed here to give you some idea of what it looks like :
Turcentinary Lapel Pin
Friends of Cockburn Lodge
An item of interest for the Ladies,
Please visit Tracy Reynolds of Stella & Dot Fashion Jewellery stylists
check out the fantastic jewellery at
Stella & Dot Jewelry
Also we enjoyed the voice of
Paula Marie
the amazing 40 50 and 60's singer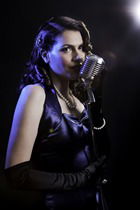 Want an event with a difference - forget a horse racing night - try Fluffy Pig Racing.
Give Steve Broadbent a call to arrange a Fantastic Night - we did and the trotters flew!
ON 07980 883464 / 01924 498095
Masonic Geek?
Here is a link to a site which will have you entertained for hours
http://www.freemasonry.london.museum/tree/
If you have any other sites you wish to bring to the Brethren's attention please drop me a line via the contact page
Kevin