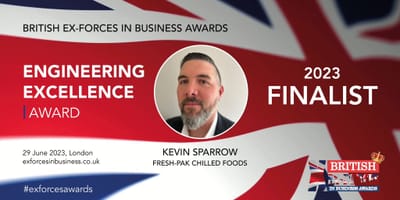 Meet Bro. Kevin Sparrow,

Senior Deacon (2022/23) Cockburn Lodge 5362


He is one of the newer Brethren of our Lodge who has made his mark here in Cockburn since leaving the Forces. As you can see he has also excelled in his chosen profession once he left the Forces.

Well Done Kevin; you show what we can all achieve when we apply ourselves.

Work hard and enjoy the benefits.